Cosmetic dentistry has become very popular among people who are not satisfied with the way their smile looks. The aim of these procedures is to improve the health, looks, and performance of your mouth, teeth, and gums which boosts your confidence in the way you smile.
The success of cosmetic dentistry is due to the fact that this treatment not only adjusts your smile but it can also treat a variety of dental issues using newer, faster, and more affordable technologies.
There are a lot of different cosmetic dentistry treatments available and the one you need depends on your particular dental issue. So, before you decide to for any cosmetic dentistry treatment it is best to consult a medical expert in this area.
What is Cosmetic Dentistry?
Cosmetic dentistry is a class of treatments that are focused on improving the smile of patients by addressing factors like gum size, shape, colour, alignment, etc.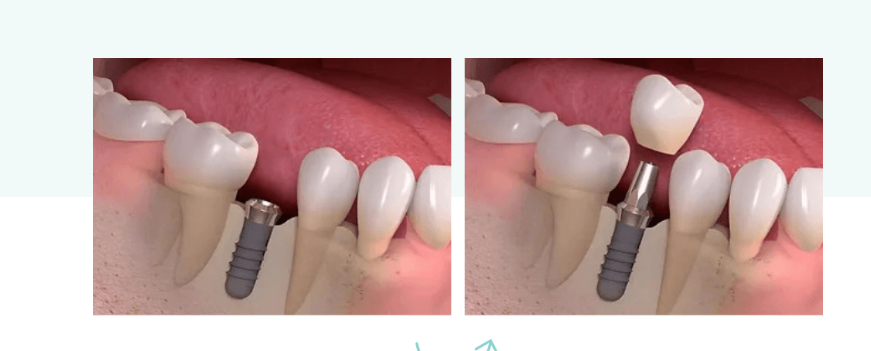 These procedures improve and repair the dental look of the patients by making suitable adjustments to their teeth and jaws, and other related oral components.
Ways in Which Cosmetic Dentistry is Helpful for Smile Redesigning

Cosmetic dentistry procedures can remove stains from your teeth that are caused by smoking, caffeine, poor diet, and age. By removing discolouration and restoring the whiteness of your teeth, cosmetic dentistry gives you a brighter smile.
Alignment and Arrangement
You can also use cosmetic dentistry to close gaps in your teeth. These procedures can realign your teeth, lips, and jaws so that they give a uniform smile. These procedures shift your teeth back into their normal positions making your smile more attractive and pleasant.
Better Design of Your Smile
Cosmetic dentistry treatments can repair your damaged, chipped, or discoloured teeth which gives you a very good-looking smile. They can reshape your jaws and enhance the bite which gives your smile a completely different look.
Cosmetic dentists can come up with aesthetic solutions to cure your uneven and cracked teeth which redesigns your smile and makes it more consistent.
Treats Bite-Related Issues
Cosmetic dentistry treatments like the use of braces or Invisalign can correct almost every bite-related issue that you might have. This eliminates all the bite-related issues like gum problems, headaches, and jaw joint issues, giving you superior oral health as well as an amazing smile.
Unlike therapeutic procedures, the results of cosmetic dentistry treatments become visible immediately. These treatments offer long-term results and you don't have to redo the procedures every few months. Most cosmetic dentistry treatments cast last more than a decade which makes these highly desirable.
These are some of the few ways in which cosmetic dentistry can help with your smile redesigning efforts. This procedure can help you eliminate all the underlying causes that might affect the way your smile appears.
Many cosmetic dentistry methods can help you get the best smile. In this next section, we are going to discuss some of the most effective ways in which cosmetic dentistry can benefit your teeth health and your smile.
Cosmetic Dentistry Treatment Options for Smile Redesigning
Following are some of the best ways in which various cosmetic dentistry procedures can help you get the best smile:
Teeth Whitening
The best way to get your teeth whitened and have the most amazing smile is to receive an in-office treatment using multiple shades. This treatment lasts for about an hour and they are completely harmless for your enamel.

You can also use a whitening gel prescribed by your doctor along with a tray that is made specifically for your mouth. This way you can get white teeth in the comfort of your home.
Dental Crowns
Dental crowns are placed over your broken, severely decayed, or crooked teeth. These can restore the appearance of your teeth and protect them from further decay.
Dental crowns are highly customizable which means you can design them in a way that suits your teeth best. You can choose both the shape and the colour of the dental crown to match the natural colour of your teeth which improves your smile significantly.                     
Composite Bonding
In the composite bonding process, a tooth-coloured resin is applied to permanently stained, cracked, or chipped teeth. This resin slightly changes the shape of your teeth and is used to fill the gaps that make your smile look uneven.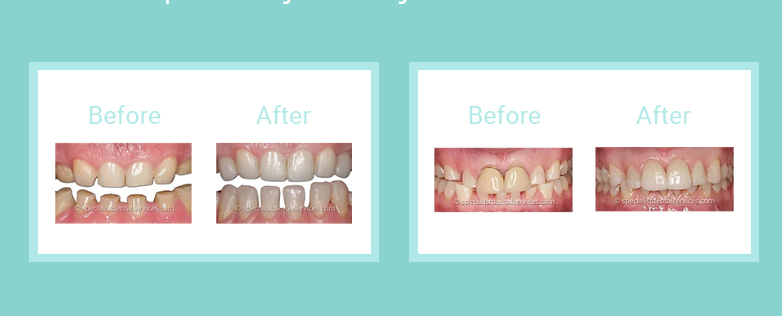 The application of the resins closes all the gaps between your teeth which makes it easy for you to clean these thoroughly. This protects your teeth from gum disease and cavities.
Veneers
Veneers are used on the front surface of your teeth to restore their appearance by getting rid of stained or mishappened teeth. Veneers can change the shape, size, and shade of your teeth which makes your smile more prominent.
Veneers are made from the same porcelain material as dental crowns which means they also look just as natural.
Bridges
In bridge treatment, one or two prosthetic teeth are supported by a dental crown on each side of the affected area. The crowns are placed next to the gap in your teeth. The prosthetic teeth sit on the gap between the natural teeth instead of the gums.
Bridges can be used to repair several adjacent decayed teeth and they protect your future oral health by making sure your healthy teeth don't shift into the gaps that are left by missing teeth. Just like veneers and crowns, bridges can also be made in various shapes, sizes, and shades.
Final Words
If you are like most people, you too might get a little worried and confused when choosing a cosmetic dentistry procedure for yourself. You might feel like these procedures are painful and not worth it but that is not the case.
Almost everyone who has gone for these procedures is of the view that they make a big difference in the way their smile looks and have observed an increase in their confidence as well as self-esteem.
Contact Specialist Dental Services for the best cosmetic dentistry services in the UK.