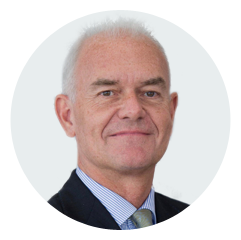 Consultant Oral Surgeon
BDS (Manchester, 1981),MDS (Manchester, 1991), MFGDP(UK, 1992)
FDS,RCS(Eng, 1993),PhD (Manchester, 1999), FDS,RCS(OS, 2000)
FDS,RCPS(Glas, 2019), FFDT,RCS(Ed, 2020)
GDC No. 55471
Professor Coulthard is an experienced Consultant Oral Surgeon and dental implant surgeon. He is a Medico-Legal Expert Witness. He is Dean & Director of the Institute of Dentistry, and Professor of Oral & Maxillofacial Surgery, at Barts & The London School of Medicine and Dentistry, Queen Mary University of London. Professor Coulthard holds an Honorary Consultant post in Oral Surgery at Bart's Health NHS Hospital Trust.

He was previously Vice-Dean of the Faculty of Biology, Medicine and Health at the University of Manchester and Head of the School of Medical Sciences. This School consisted of the Research Institutes of 'Cancer Sciences', 'Cardiovascular Sciences', 'Developmental Biology & Medicine', 'Diabetes, Endocrinology & Gastroenterology', and the 'Manchester Medical School' and 'Manchester Dental School'. Prior to this he was Dean of the Manchester Dental School of five years.

He is President of the 'British Association of Oral Surgeons'.He is past President of the 'British Dental Association Hospital Group'. He is Consultant Advisor to the Office of the Chief Dental Officer, NHS England and NHS Improvement. ​

Clinical Experience ​

Professor Paul Coulthard undertook General Clinical Training as a General Dental Practitioner in Manchester and Sheffield and was awarded the Membership of the Faculty of General Dental Practitioners. His Basic Surgical Training took place in Manchester, Carlisle and London and he undertook a resident training post in Anaesthesia. He also spent a short time working overseas. Professor Coulthard completed Higher Specialist Surgical Training in academic Oral and Maxillofacial Surgery in Manchester in 2000. This training included surgery of the mouth, surgery for facial injuries and fractures, surgery for facial disfigurement, and surgery of the salivary glands and jaw joint. He was awarded the Fellowship in Dental Surgery of the Royal College of Surgeons of England and subsequently his Specialty Fellowship in Oral Surgery by the Royal College of Surgeons Intercollegiate Board. In 2019 Professor Coulthard was awarded Fellowship in Dental Surgery of the Royal College of Physician and Surgeons of Glasgow for his contribution of distinction to the specialty and dental profession. He was awarded the Fellowship of the Faculty of Dental Trainers for his commitment to excellence in education and training by the Royal College of Surgeons of Edinburgh in 2020.

Professor Coulthardhad an established private clinical practice at the BMI Alexandra Hospital from 2001,when he was appointed Consultant at Manchester University Hospitals NHS Foundation Trust, to 2020.

Research Reputation ​

Alongside surgical training, Professor Coulthard undertook research training leading to the award of an MDS in Oral and Maxillofacial Surgery and a PhD in Neuroscience. He has published over 200 scientific papers and has an international research reputation in the fields of Oral and Maxillofacial Surgery, Oral Implantology, and the Control of Pain and Anxiety. Professor Coulthard is an Editor with the Cochrane Oral Health Group, was Editor-in-Chief of the journal Oral Surgery for 5 years, is on the Editorial Board for the International Journal of Surgery and is Senior Editor of a Chinese Medical Journal.

Professor Coulthard was principal investigator for international studies showing the benefits of tissue adhesive compared to traditional alternatives such as sutures for the skin closure of long surgical incisions. He designed, validated and introduced the Indicator of Sedation Need (IOSN) tool to support individual clinician decision making and determine population need for clinical service planning. Professor Coulthard has undertaken e-referral management research and is currently leading research to facilitate a global change in the practice of health professionals and their teams regarding identification and referral of patients who present with physical injury or other signs that might indicate Domestic Violence and Abuse.

Teaching Reputation ​

Professor Coulthard is actively involved in teaching and learning. He is passionate about Evidence-Based Practice and teaching this concept to students. He is principal author of a textbook Oral and Maxillofacial Surgery, Radiology, Pathology and Oral Medicine (Master Dentistry Volume 1) and has also authored chapters for six other textbooks.
Back to Dental Team