The History of 94 Harley Street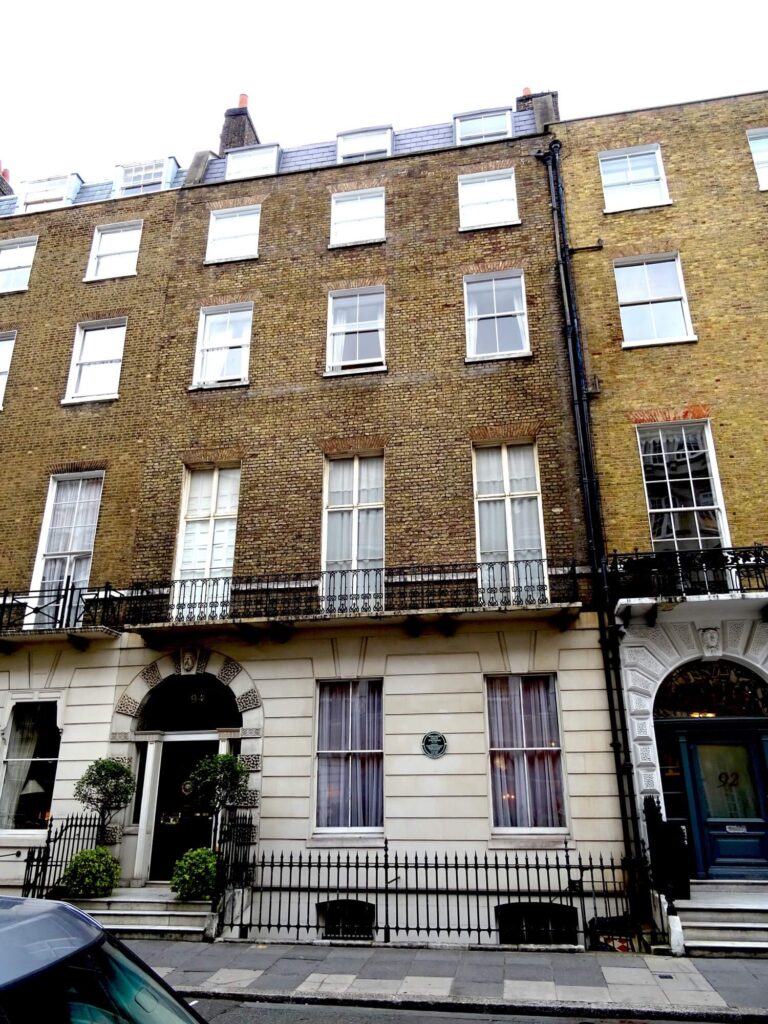 We are honoured with the responsibility to help maintain and work in such an historic area of London.  Harley Street has received worldwide recognition since the 19th Century, as a street where the highest quality of specialist medical and dental treatments are available.  This brings its own responsibilities to those who work in this area and we are proud to be part of this setting.
The Honorable Thomas Harley (1730 -1804) Lord Mayor of London in 1767, gave his name to our street.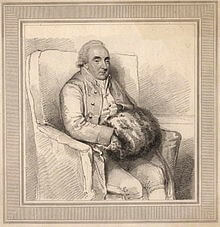 The present system of house numbering dates from 1866, when the two blocks of housing between Weymouth Street and Marylebone Road, originally known as Upper Harley Street, were renamed and renumbered along with the rest of the street in a continuous sequence – odd numbers on the west side, evens on the east.
Our building, 94 Harley Street, was built around 1777 by John White in partnership with plasterer, Thomas Collins. Thomas Collins was a close friend and associate of Sir William Chambers. Sir William was not only a Mortgagee of many properties in Harley Street but he also shared a passion for interior design artwork.
Sir William Chambers
Sir William Chambers RA (23 February 1723 – 10 March 1796) was a Scottish-Swedish architect, based in London. Among his best-known works are Somerset House, London, and the pagoda at Kew. Chambers was a founder member of the Royal Academy.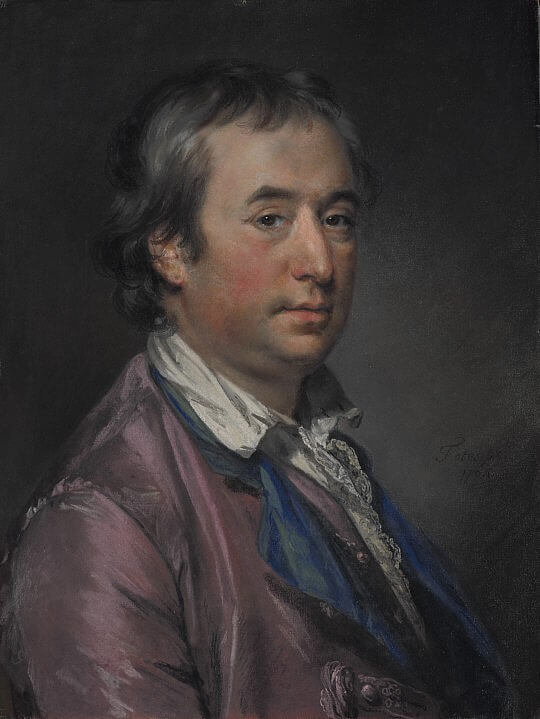 Other buildings:
Dundas House (now the headquarters of the Royal Bank of Scotland)
The elaborate internal walls and ceiling artwork makes 94 a rarity today. Originally, the Duke of Portland was going to have a palatial townhouse built on this site which would face New Cavendish Street. However, when a letter written by John White explaining the 'improved and beautified' buildings already erected on the West side of Harley Street, would be improved with similar houses erected on the east side of the street, in keeping with building more than one house on the East today were built. It also started the long association with the Portland Estate, later taken over by the Howard de Walden Estate.
The Cast Iron balcony on No. 94 was added in 19th Century. The house was given Grade II* listing status in 1954 due to the elaborate ceilings and the central paintings depicted mythological scenes.
The people who lived and worked at 94 Harley Street:
The first occupant here was an East India merchant, James Kerr.
Achibald Acheson 1st Viscount Gosford PC (Ire) (1 September 1718 – 5 September 1790), known as Sir Achibald Acheson, 6th Bt from 1748 to 1776, was an Irish peer and politician.
Archibald Acheson, 2nd Earl of Gosford GCB (1 August 1776 – 27 March 1849, Markethill), styled The Honourable Archibald Acheson from 1790 to 1806 and Lord Acheson from 1806 to 1807, was a British politician who served as Lieutenant-Governor of Lower Canada and Governor General of British North America in the 19th century.
William Fullerton Elphinstone (d. 1834), Director and Chairman of the East India Co., 1820s–30s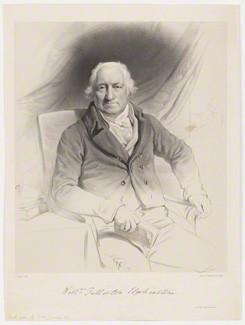 No. 94 has particularly fine decorative plasterwork ceilings on the first, with central painted roundels, and an anthemion-lyre pattern wrought- iron balustrade to the stair[SS2] .
Meredith White Townsend (d. 1911), journalist, newspaper proprietor, editor of The Spectator, 1870s–90s (commemorated by a Westminster City Council green plaque)
Meredith Townsend – The Spectator, 3rd November 1928 Page 43 & 44, http://archive.spectator.co.uk/article/3rd-november-1928/44/meredith-townsend
Sir James Purves-Stewart (d. 1949), neurologist, Consulting Physician to the Westminster Hospital. Had consulting rooms at No. 94, c.1914–20
Over the years, the common areas have undergone multiple iterations of decorative works and some areas had lost their original charm.
In 2018, we commissioned Helen Hugh, to carry out Architectural Paint Research to establish the decorative history of the common areas to inform an appropriate redecoration proposal for these areas.
https://www.helenhughes-hirc.com/projects/projects-in-2018/harley-street-no-94/#wrap
In 2020, the common areas and the lavish ground floor reception room were redecorated based on the original colour scheme dating back to 1777, and all the current occupiers of the building feel proud to re-establish the historic heritage of 94 Harley Street.
References:
https://www.bartlett.ucl.ac.uk/architecture/research/survey-of-london/eastern-marylebone/documents/chapter12_Harley_Street.pdf
http://archive.spectator.co.uk/article/3rd-november-1928/44/meredith-townsend
https://www.helenhughes-hirc.com/projects/projects-in-2018/harley-street-no-94/#wrap
---